News
Updates!
posted on 04/05/14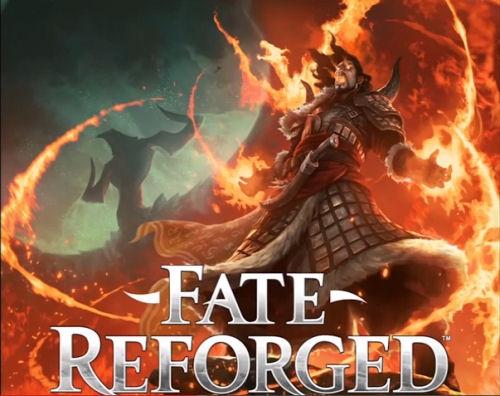 FATE REFORGED Pre-Release
January 17-18, 2015
Purchase now thru Jan 2, 2015
Cash Only Deals! (in-store)

$20.00 midnight or Saturday event entry
$100.00 Buy-A-Box(ltd to 20 promos)

Purchase with Credit/Debit
$24.00 pre-release event entry
$114.99 Fate Reforged Booster Box
Preorder Now!
Fate Reforged
Fat Packs too!
Release Date Jan 23rd, 2015
VINTAGE CORNER! New items in every week
Vintage, Retro and pre-owned clothing & accessories, perfect for
collectors, cosplay, steampunk, pinup and more!
Have vintage clothing to sell?
We buy Sunday through Thursday 11a-6p

Board Games Fans check out BANG! Halo,
Dungeons & Dragons (D&D)
Supplies & Miniatures in stock!
Order here and pick up in the store!

Have Invaded!
New Stock every week

Funko Vinyl Pop! Star Wars, Ghostbusters, Disney,
Game of Thrones, My Little Pony, Planeswalkers,
Beauty and The Beast, The Big Lebowski & More!

Need a Cuteness Interlude?
Check out Anthem's own Sugar Bear video...


---
Collectibles
posted on 01/14/14
More changes coming to the website! Searching for Collectibles, Hard to find stuff & general fun? Check out our Treasure Trove!
---
New Location!
posted on 01/02/14
We have moved to our new home at:
5380 West Village Drive
Tampa, 33624!
(813) 968-5380
We couldn't be more excited to share this space with you and the games we all love! We now have a Cafe too! Keep a lookout on our Facebook and this website for updates on:
Magic: The Gathering
Pokemon Tournament
RPGs
Dungeons & Dragons

The Spoils League
Board Games
Warhammer 40k Tournaments
Commander League

Kaijudo Tournaments
Painting Tutorials
---
PLAY - SHOP - EAT
posted on 11/23/12
Events Every Day of the Week!

Mondays
Monday Mania, come in for in-store specials and sales!
Iced Coffee Happy Hour 6p-close

Tuesdays
7pm Star Wars X-Wing
Board Game Night
Wednesdays

6:30pm Bolt Action
7pm Dungeons & Dragons Encounters
MTG Standard
Thursdays
5pm Warhammer & Miniatures Open Gaming
6pm Have Fun Play Spoils

Fridays
7:30pm Friday Night Magic
8:00pm MTG Draft

Saturdays
Dungeons & Dragons Open Play
Pathfinder Open Play

1pm Modern MTG with Nick O
4pm EDH Commander League
6pm MTG Drafting with Angie

Sundays
2pm Pokemon Open Play
Warhammer Apocalypse

3pm Learn to Play: The Spoils! Pokemon, Magic & More! (ideal for new players)
Anthem Games is proud to be a player-supported store. We cater to beginners and veterans alike who learn and love all types of gaming. The above schedule is a guideline and subject to change due to large events. While we do schedule events, you are welcome to pull up a chair with your own group and game. Come in and experience the difference in friendly play, exceptional customer service and good times! Check our calendar for special tournaments and events throughout the month.

---