News
Holiday Shopping at Anthem Games!
posted on 04/22/13
Now through December 5th
In-Store In-Stock Specials, below is just a sample!!

25% Off New Board Games, Used Games starting at $5.00 and up
20% off LEGO
20% Warhammer Fantasy, Lord of the Rings, & Malifaux miniatures
20% Off Books, Comics, & Magazines
15% off Warhammer 40k
Savings on D&D, WoW, collectibles and more!

Come in an experience Tampa Bay's #1 store for Magic the Gathering, Warhammer, Warhammer 40k, specialty board games, select comics, accessories and more! Feel free to browse our site and be sure to like us on Facebook too!
Check out our New Why do YOU Game? Video!
RPG Fans, we're your source for Pathfinder, D&D, and Shadowrun. Check our calendar for schedules.

For best viewing and ordering experience please use Firefox as your browser, you may experience difficulties in checkout using Chrome. Sorry for the inconvenience.

---
Anthem Games Events
posted on 11/23/12
Events Every Day of the Week!

Mondays
7pm MTG Draft
7:30 Cube Draft
TRADER Tuesdays
7pm MTG Modern
Wednesdays

7pm MTG Draft
8pm MTG Standard
Thursdays
5pm Warhammer & Miniatures Open Gaming
Fridays
7:30pm Friday Night Magic
9:30pm MTG Draft
Saturdays
7pm MTG Draft
Sundays
3pm Learn to Play Magic (ideal for new players)
3pm The Spoils
5:30pm EDH Casual play
7pm MTG Draft
Anthem Games is proud to be a player-supported store. We cater to beginners and veterans alike who learn and love all types of gaming. Come in and experience the difference in friendly play, exceptional customer service and good times! Check our calendar for special tournaments and events throughout the month.

---
The Breakfast Club
posted on 10/21/12
MTG Draft at 9am Thursdays, for those who want to play in the mornings!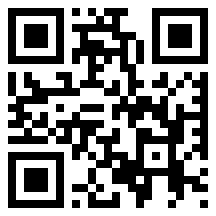 ---
Warhammer 40k & Fantasy
posted on 10/19/12
Anthem proudly carries a large selection of Warhammer, Warhammer 40k models, paints and supplies. Check our calendar for upcoming battles! Thursdays is dedicated to miniature table top games. Be sure to join the conversation on Facebook here.

---
Gaming Supplies
posted on 07/03/12
Anthem carries a large selection of gaming supplies, dice, play mats, card sleeves, deck boxes and more!
---
New address!
posted on 02/02/12
Our new address is:
Anthem Games
5383 Ehrlich Rd, Suite 203
Tampa, FL 33625
We are right next to our old plaza, in the Publix shopping center, between Publix and China Wok.
---
Board Games Now Online!
posted on 11/22/11
Want to shop at Anthem from home? Want to send the gift of games to far off kingdoms?

We can help! Just add these to your cart and away you go. Huzzah!
---
Automated Buying Online!
posted on 07/22/10
Use the Magic Buy List link to the left to switch to our reverse shopping cart and browse for cards to sell to Anthem Games.
You will be given a total offer in checkout. Once your cards are sent or brought in and graded, you will get paid for your cards! How great!
Thank you for selling your cards at Anthem. We will try to find them a good home!
---